Amitie Macaron: Delectable Treats in Raleigh, NC
Welcome to Amitie Macaron!
Founded in 2017 with just one kiosk, Amitie Macaron has blossomed into the premier destination for delectable French treats in Raleigh and Durham, NC. From humble beginnings baking in a business partner's kitchen, we now have three kiosks and a full bakery and cafe, which opened its doors in February 2023.

At Amitie Macaron, we believe in the power of exquisite flavors and delicate textures.
That's why we have hired a team of skilled pastry chefs who meticulously craft each macaron to perfection. Our macarons, available in a variety of flavors, have become a sensation amongst our loyal customers.
Our World.
But we didn't stop there. In our newly opened French bakery in Raleigh, we have expanded our menu to offer an array of high-quality options. From fresh and vibrant salads and flavorful sides to satisfying sandwiches and decadent classic French pastries, we aim to provide a delightful culinary experience for every palate. We are particularly proud of our mouthwatering cheesecakes that are sure to satisfy even the most discerning dessert lovers.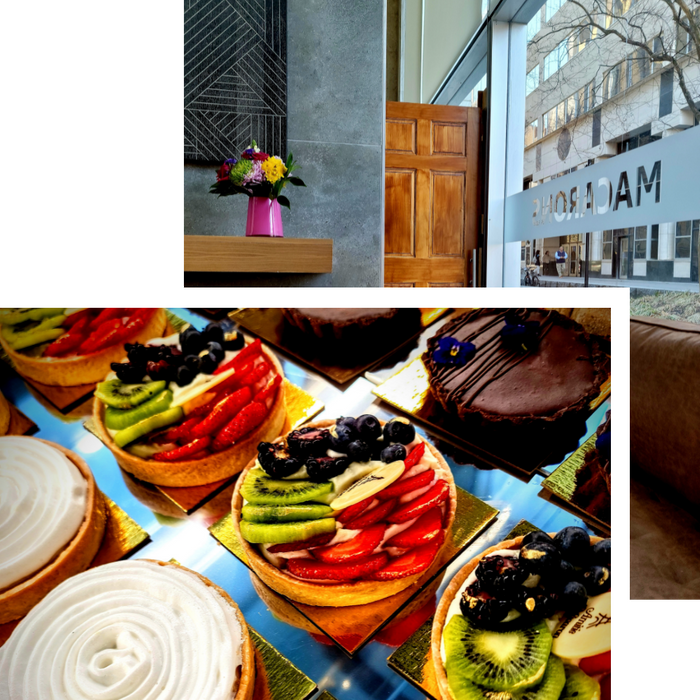 Why choose us.
Above all, we cherish the relationships we have built with our customers. We believe in the power of bringing people together through good food and a warm ambiance. We invite you to visit our bakery/cafe or explore our online platform to indulge in the delightful world of Amitie Macaron.