Bakery Offerings
Indulge in the epitome of luxury at Amitie Macaron, the premier destination for connoisseurs of decadent delights in downtown Raleigh, North Carolina. Step into a world of refined elegance as we proudly present an exquisite array of handcrafted French pastries, macarons, and cheesecakes that will transport your taste buds to new heights of blissful indulgence. With uncompromising attention to detail, our culinary artisans meticulously craft each creation using only the finest ingredients, guaranteeing a symphony of flavors that will leave you craving for more.

Easy Access In Beautiful Downtown Raleigh 
Join us at our luxury bakery-cafe, where the charms of downtown Raleigh seamlessly blend with the allure of our gourmet-level delights. Whether you're looking to treat yourself to a moment of pure indulgence or impress esteemed guests, our welcoming ambiance sets the perfect stage for an unforgettable experience.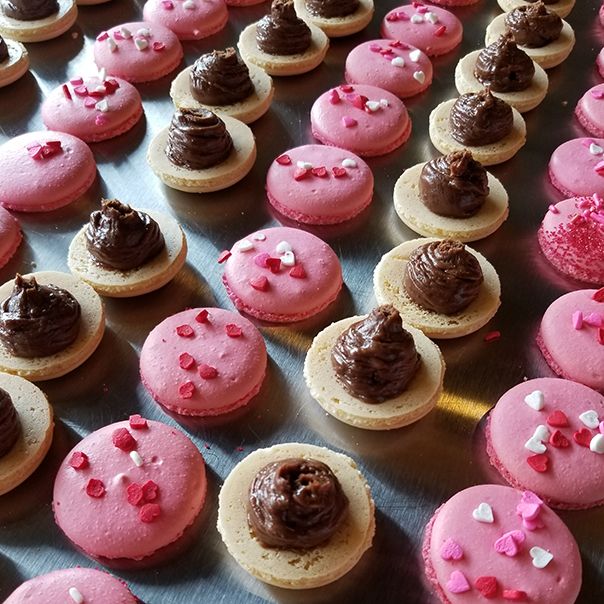 Authentic Bakery with Variety 
Prepare to be captivated by the artistry that unfolds before your eyes as our seasoned bakers transform humble ingredients into masterpieces. Our French pastries, a symphony of flaky goodness and heavenly aromas, are a celebration of time-honored techniques perfected over generations. From buttery croissants to delicate eclairs, our pastries are baked to perfection, capturing the essence of traditional French baking techniques. These delectable treats are perfect for a quick breakfast on the go or an afternoon pick-me-up.
Begin your mornings with us!
Oatmeal
Banana Nutella Oatmeal

Maple & Brown Sugar Oatmeal

Cranberry Almond Oatmeal
Muffins
Blueberry Streusel Muffin

Cinnamon Coffee Cake Muffin
Biscuits
Biscuit With Butter Or Jam

Egg & Cheese Biscuit

Ham, Egg, & Cheese Biscuit

Bacon, Egg, & Cheese Biscuit

Roast Beef, Egg, & Cheese Biscuit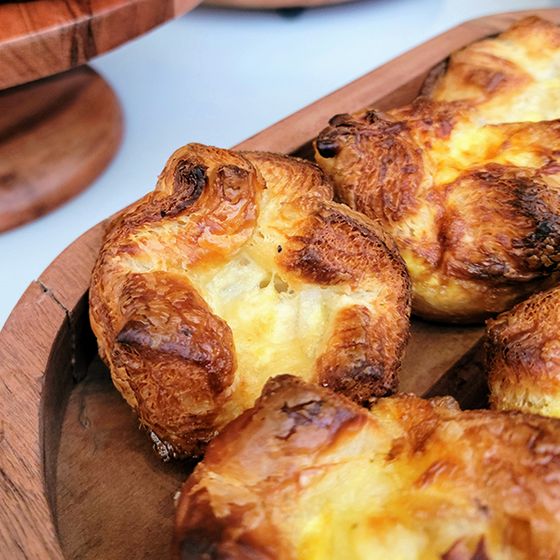 Egg Souffle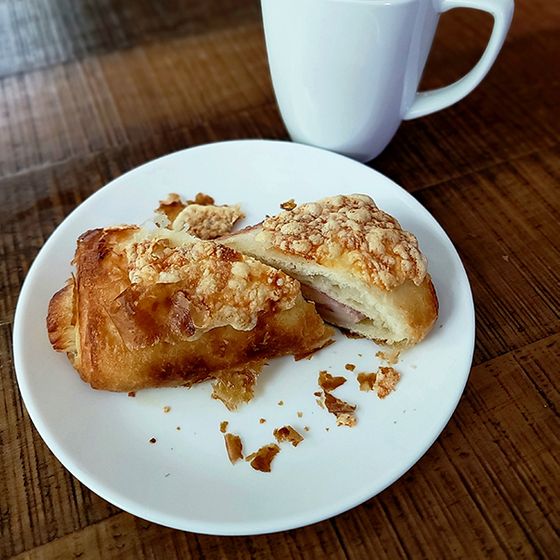 Croissant
Plane

Almond

Ham and cheese

Chocolate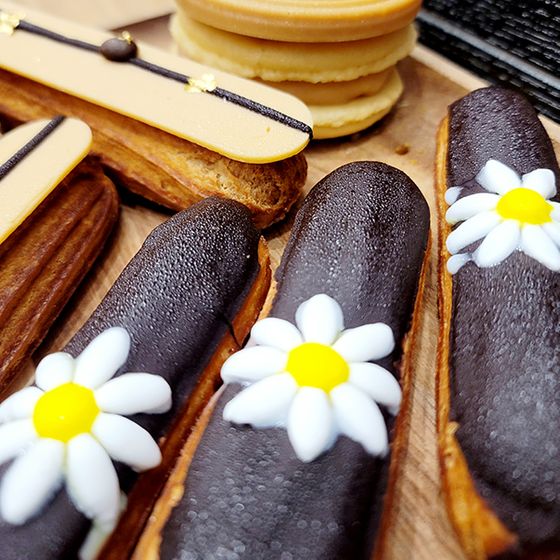 Eclair
Lemon

Vanilla

Tiramisu

Chocolate

Hazelnut

Strawberry & Cream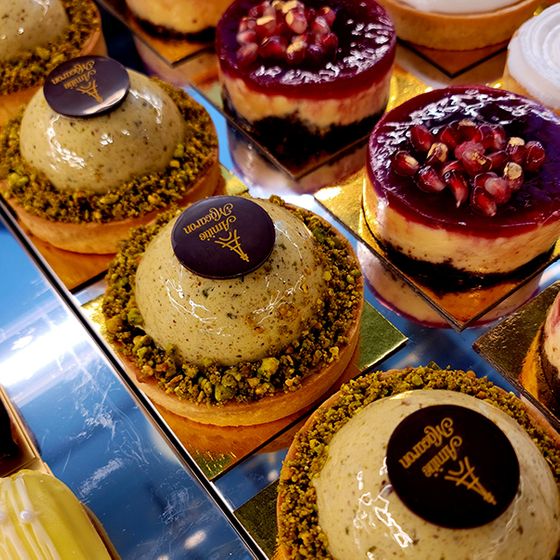 Fruit Tarts
Pistachio Mousse Tart

Chocolate Hazelnut Tart

Almond Chocolate Tart

Lemon Tart

Chocolate Caramel Mousse Tart

Raspberry Chocolate Tart
Cream Puffs
Chocolate Cream puff

Classic cream puff

Red velvet cream puff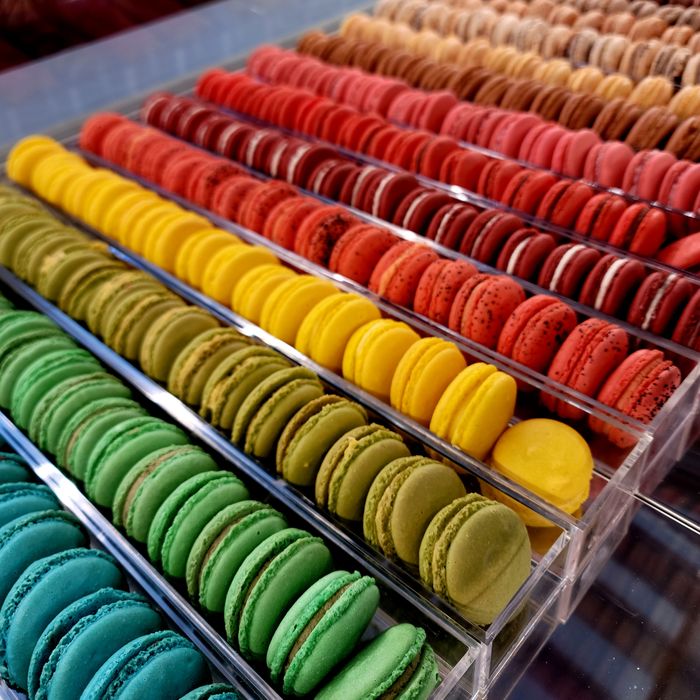 Mouthwatering Macarons
Immerse yourself in the world of macarons, where vibrant colors meet exquisite flavors. Delicate and dainty, these almond meringue marvels boast a captivating crunch that gives way to a luxuriously soft, melt-in-your-mouth center. From the alluring essence of lavender to the irresistible temptation of pistachio and the tangy burst of raspberry, our meticulously crafted macarons are a testament to the artistry and dedication that define Amitie Macaron.
Macaron
With a variety of flavors to choose from, such as lavender, pistachio, and raspberry, our macarons are a delightful treat for any occasion.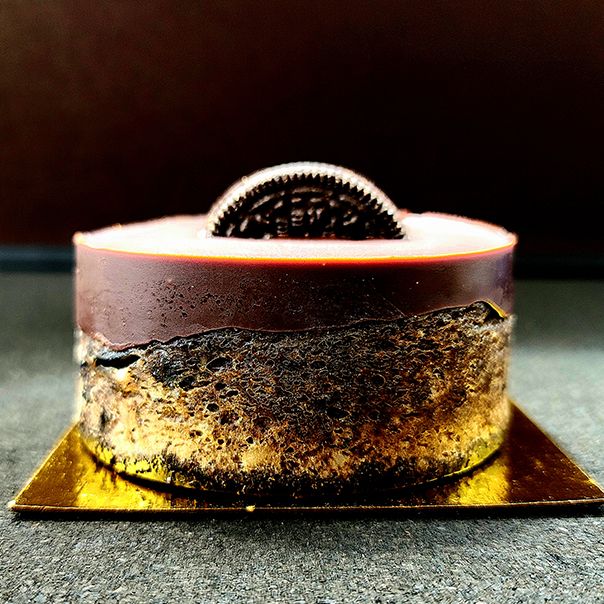 For those seeking the pinnacle of indulgence, our cheesecakes are a symphony of creamy perfection. Prepare to surrender your senses to the velvety smoothness and captivating flavors that our skilled chefs have masterfully curated.
Cheesecake
Plain cheesecake
Chocolate cheesecake
Pomegranate cheesecake
Blackberry cheesecake
Chai spice cheesecake
Strawberry cheesecake
Oreo cheesecake
Raspberry cheesecake
Made with a velvety smooth texture, our cheesecakes are available in both classic and unique flavors.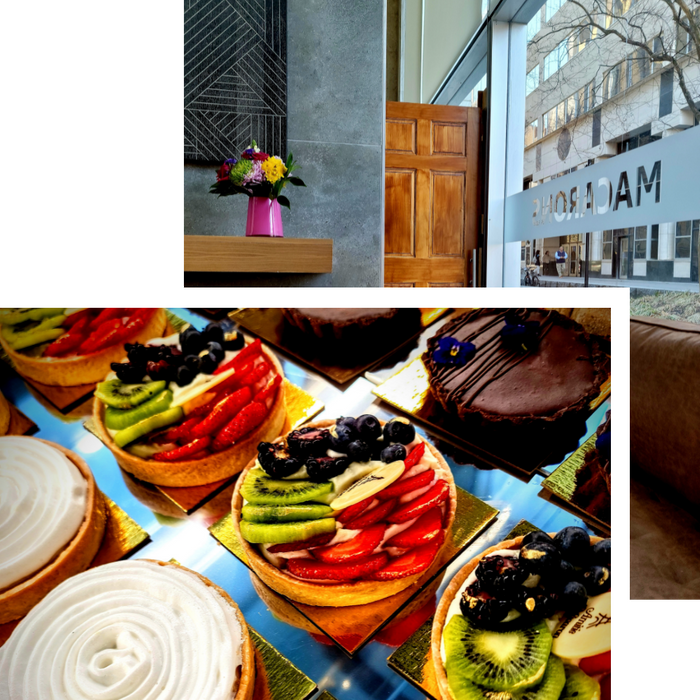 Welcoming and Vibrant Eatery
At Amitie Macaron, we not only cater to the downtown area, but we are also worth the commute. Our bakery cafe provides a cozy and welcoming atmosphere, perfect for meeting friends or enjoying a solo indulgence.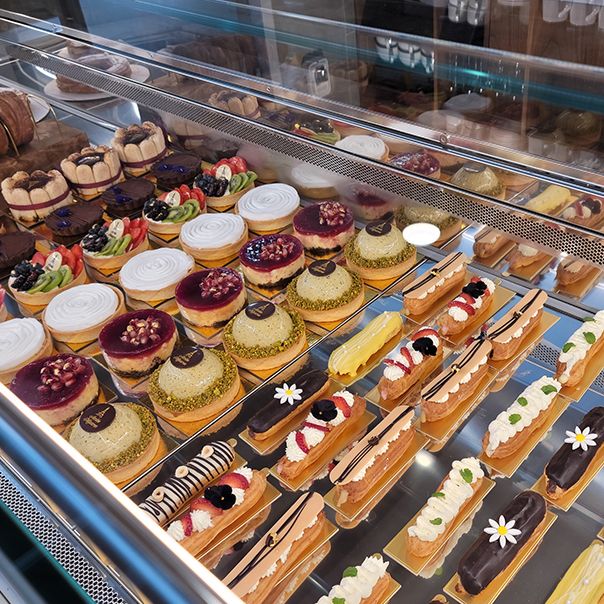 Contact Us For More Information
Prepare to embark on a sensory journey like no other. At Amitie Macaron, we don't just aspire to please your palate - we aspire to transport you to a world of refined elegance and unparalleled culinary craftsmanship.
Visit us today
Visit us today and treat yourself to our freshly baked pastries, macarons, and cheesecakes. Experience the taste of gourmet-level foods that will transport you straight to the streets of France. Don't miss out on the ultimate bakery experience in Raleigh, NC!