Visit the Amitie Macaron Bakery & Cafe in Raleigh, NC.
Our cafe and bakery is a haven for those seeking a delightful culinary experience. Step into our warm and inviting French cafe where the aroma of freshly baked pastries fills the air. Our dedicated team of pastry chefs creates a wide range of delectable treats, from our signature macarons to an array of mouthwatering pastries and gourmet sandwiches.

creative eats.
Indulge in our authentic selection of salads and sides, crafted with the freshest ingredients to provide a burst of flavor in every bite. Our menu also features a variety of satisfying and creative sandwiches that are expertly prepared to satisfy any craving.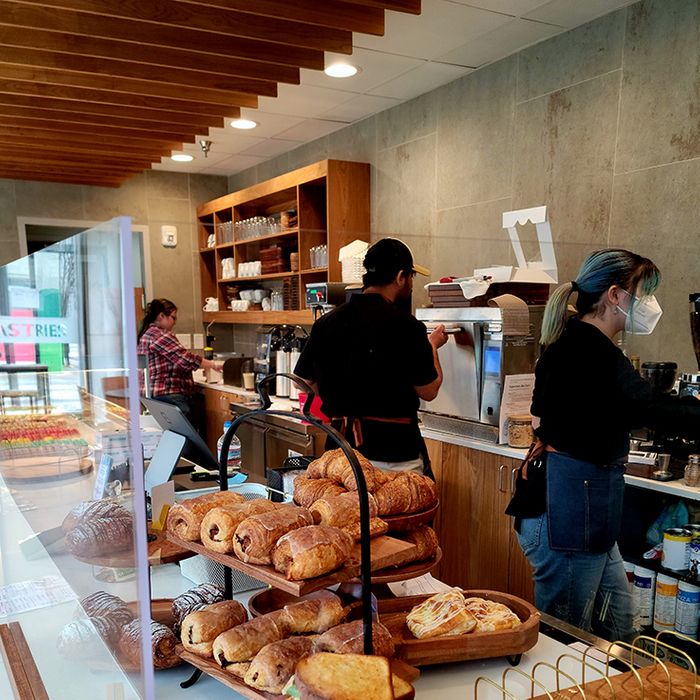 flavor & ambiance.
Whether you're looking for a relaxing spot to enjoy a cup of coffee and a sweet treat or need the perfect venue to host a special event, our cafe and bakery can cater to your needs. We take pride in providing exceptional service and ensuring that every visit to Amitie Macaron is a memorable one.
Come and experience the perfect blend of flavors and ambiance at the Amitie Macaron coffee shop in Raleigh, NC. We look forward to serving you with our passion for exquisite food and warm hospitality.